Environmentally Responsible Engineered Wood Door Stiles and Rails
Our products are only a small part of what makes our company unique. We take an environmentally friendly approach to manufacturing our stiles and rails.
Some of the advantages of our processes are:
We strive to procure all forest products from vendors that are certified by the FSC or Forestry Stewardship Council.
We use scrap lumber that would otherwise be thrown away and convert it into a core that is stronger and longer lasting than the original wood could ever be.
From core material to exposed wood, our process produces less wood as waste material. Our dust and shavings go into a form of litter which eventually finds its way back into the earth.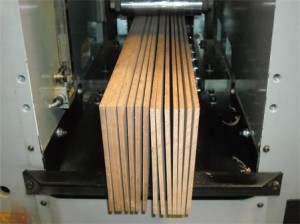 It is important for us to be a good steward of our natural resources and that we make as small of an impact on the environment as possible. We have a stile and rail system for you!